Tenga Eggs
Many people come up to us and ask, what are these?
Eggs? Yes.

They are actually little stimulation sleeves that streche up to 12 inches. All of them have their own seperate patterns depending on the outer colour and pattern on the packaging that you do see. Do not be fooled, these little guys are amazing.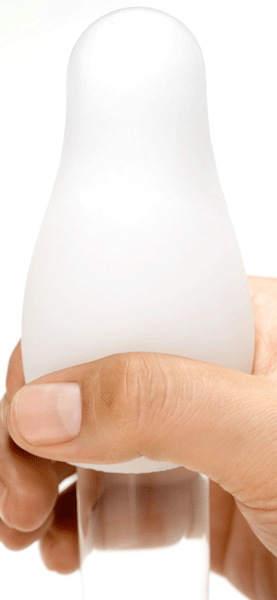 With the ability to wrap around a penis and give a different kind of sensation from your typical masturbation sessions, it's one of our best selling stimulation sleeves. It also comes with a one time use lube packet, since the toy is really meant to be used once, but if you take care of it and either:
a) wash out the toy with a silicone friendly toy cleaner, such as an organic tea tree oil cleaner that we carry in stores,
b) wash it out with warm water and soap,
and you are good to go!