The Art of Loving opened in 2002. Owners Vera Zyla and John Ince sought to create a sex-positive environment that would foster the joys of erotic loving through retail products, education and artistic creation.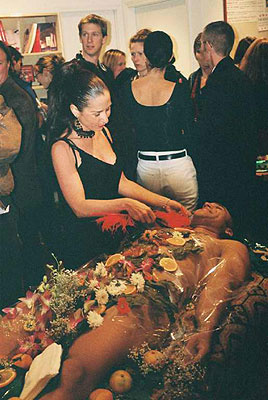 We are proud of our success since then. We now carry over 1000 different pleasure products and boast the best selection of sexuality books and educational videos in Vancouver. 

Our seminar program is very busy with seminars on a wide range of sexual subjects. Over 1000 people a year attend our programs. The media has been very interested in our seminars, especially our Kissing Class. The CBC, The Women's Network and  ABC television from New York have all sent crews to film the event.

Sometimes we take our seminars "on the road." Vera and John have given seminars at universities, conferences, trade shows, private homes, and every spring Vera presents at an innovative "pre-marriage" course  at a local church.
Erotic art is an especially important part of our agenda. We have done shows featuring local graphic artists, Japanese Shunga art, erotic lamps, and photography.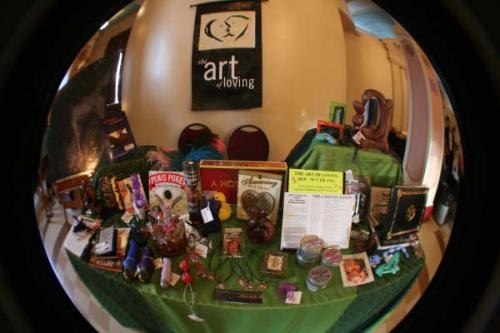 One of our shows, Public Sex, Art and Democracy attracted enormous media attention. We were featured on the front page of national newspapers, in numerous articles in the local press, and on national television news shows. Reporters from as far afield as London, Taipei and Maimi called to get the story.
We are proud to have established the right for artists to explore explicit sexual themes on their canvases and in their performances in Vancouver.
John is the author of The Politics of Lust, published in Canada and the U.S.